The new adaptation of Stephen King's 1986 horror novel, IT movie is about a gang of kids in an American small town who confront a cruel terrifying demon disguised as a funny clown. This story only covers half of the novel, the other half, where the kids return as adults to face the monstrous clown was not touched, probably it will be touched deeply in part 2, as the director recently said. The movie has freaked the hell out of the audience as creepy and horrifying keeps happening to the kids. The movie will make a good TV series. The story is a like tale for the fears of childhood with the fear of growing up.
Bill (Jaeden Lieberher), a kid who has to look after his little brother, Georgie (Jackson Robert Scott). To get rid of him, he told Georgie to go play outside in the rain with a paper boat going down a rushing gutter towards the horrifying clown's underground dungeon. Georgie was surprised to see a clown standing down the gutter drain in the darkness, Pennywise (Bill Skarsgård), who asks if Georgie would like to have his boat back? As Georgie bends towards the drain into the darkness to collect his boat (a very scary scene, with scary sound track). What follows is a hand-full of kids going missing in the neighborhood and the police were helpless.  Bill the clown made friends with many other outside kids who were oppressed and bullied by parents and friends, even as some of them were trying to make-known clearly to the public the evil going on (the losers club).
The loser club came together to while away their loneliness, as they were also in fear of their lives from the cruel clown who sometimes turns into a monster and wants to imprison them forever in the town's sewage system. The film portrays a kind of non-supernatural violence, as bullying and abuse is the norm in the picturesque town.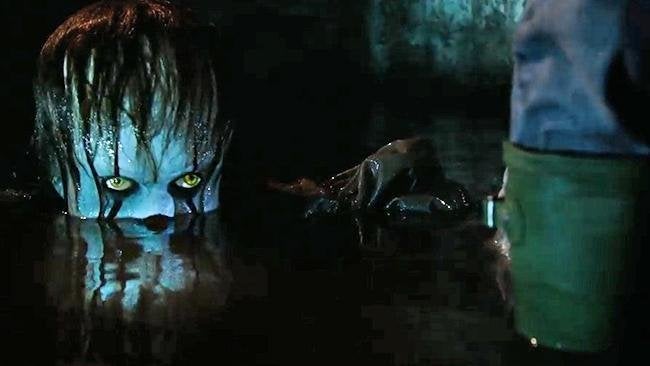 However, the story still follows the normal scary movie styles we have always seen. Scary clowns in scary old houses or scary cabins in the wood (obviously they are not going to live in a clean, fascinating castle or in the white house). Maybe if they decide to go the opposite, then we might have something different from what we've always watch.